A Must Have no-code Automation Plugin for WordPress!
Connect plugins and 3rd party apps in a few clicks. Move data between apps and your site effortlessly by automating workflows so you can focus on growing your business!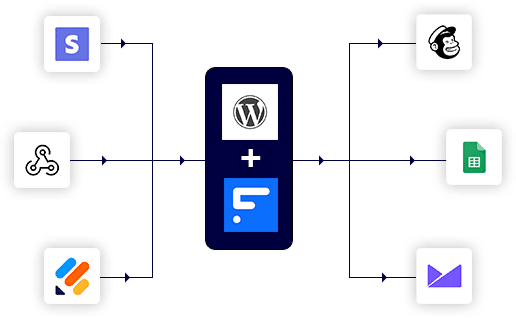 How Does FlowMattic Works?
With a few simple steps, you'll be able to configure your workflows and create your automation easily!
Automate your routine tasks, right from your WordPress. No coding skills required!
Features, that you'll get nowhere else!
FlowMattic is developed with utmost care and passion. With almost a year of development,
you can be rest assured about the quality solution you'll get
Integrations to Automate Your Workflows
All listed integrations are on our integrations page are available inside your WordPress dashboard,
and you don't need to purchase anything other than FlowMattic!